I said I'd try to post a picture a week. That seems like a long time ago to me, but it was actually just last Monday so I'm doing good! :)
This picture was taken last Saturday at a local mall called South Towne Mall. Notice the Firefox T-Shirt! Woo hoo! The girl on the right (Kristen) not only uses Firefox, but loved the T-Shirt! I didn't know she was a Mozilla fan until that day.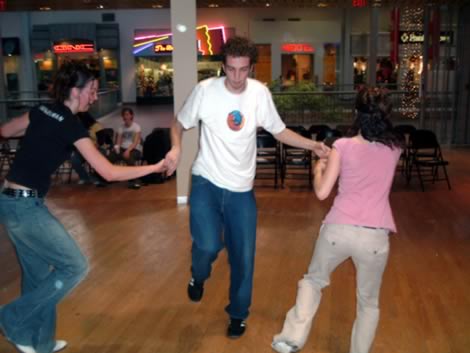 The purpose for dancing at the mall was not just for fun only. It was also to… actually, just read what I wrote in this post about last Saturday. No need to say it again.
I'm not very good at dancing with two girls at once, but it was fun!