About Ryan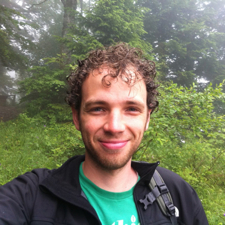 My name is Ryan Martinsen. I'm a software engineer based in Orlando, Florida. I'm happily married to my best friend, I love donuts, ice cream, and clean code.
Prior to Orlando I lived in New York City, Cincinnati, and Salt Lake City.
Before my foray into computer programming in 1996 I wanted to be a mountain man with a long beard.
I created the world's first automatic popup advertisement killer. I'm tall and losing my hair. I love to read. I dance Lindy Hop. I'm a Mormon and I speak Spanish.
See what I'm currently up to on my what I'm doing now page.
Contact me
About this website