About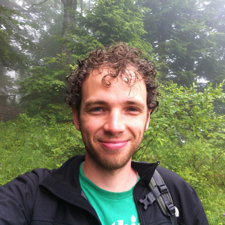 My name is Ryan Martinsen. I'm a web developer based in Orlando, Florida.
Yes, I do love Disney World. Universal Studios are fun too.
Prior to Orlando I lived in New York City, Cincinnati, and Salt Lake City.
Before my foray into computer programming in 1996, I wanted to be a mountain man with a long beard.
I wrote the world's first automatic popup advertisement killer. I haven't written software for Windows since 2004. I abandoned Windows completely when I purchased my first Mac (an iMac) in 2009.
I'm tall and losing my hair. I love to read. I'm a Mormon and I speak Spanish.
This website is baked with nanoc and hosted by Linode.
Find me elsewhere: